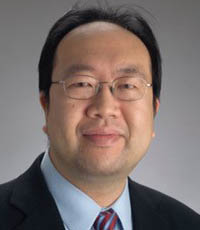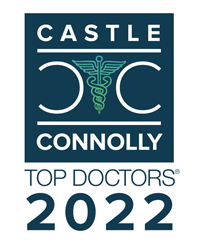 Johnny Tang, M.D. is a board-certified and fellowship-trained ophthalmologist specializing in medical, inflammatory and hereditary diseases of the macula, retina and vitreous. After completing an ophthalmology residency at the North Shore University-Long Island Jewish Medical Center, where he also served as Chief Resident, Dr. Tang completed fellowship training in hereditary eye diseases at the prestigious National Eye Institute, National Institutes of Health. He also completed fellowship training in vitreoretinal medicine, surgery, and uveitis at the Schepens Eye Research Institute/Massachusetts Eye and Ear Institute and Massachusetts Eye Research and Surgery Institute with C. Stephen Foster, M.D.
Dr. Tang has served as assistant professor of ophthalmology at Case Western Reserve University School of Medicine. He was then appointed associate professor of ophthalmology at the University of Kansas School of Medicine where he also was Director of the Retina Service. During his time at Case Western Reserve University he received their Attending of the Year Award for outstanding dedication to patient care and resident education. At the University of Kansas, he received the University of Kansas Medical Center 20/20 Voyage Award for exceptional commitment to their mission of patient care, education, and research. He is also a recipient of the American Academy of Ophthalmology Achievement Honor Award for his contributions to the Academy, its scientific and educational programs, and to ophthalmology.
His research interests include finding noninvasive therapies for diabetic retinopathy and age-related macular degeneration. Dr. Tang has received significant research funding and has been the principal investigator on a number of studies in diabetes and age‐related macular degeneration including DRCRnet, AREDS I and II, ACCORDION Eye, and the TODAY Eye Study.
In addition to his clinical activities, Dr. Tang actively contributes to the medical literature and serves as a peer-reviewer for ophthalmic journals. He is an active member of professional organizations including the Retina Society, the Foster Ocular Immunology Society, the Massachusetts Eye and Ear Alumni Association, the American Academy of Ophthalmology, the American Society of Retina Specialists and the Association for Research in Vision and Ophthalmology.
We are excited to announce that Dr. Tang has joined the team at the Center for Eye Health where he will provide comprehensive and medical retina care to our patients. In particular, he specializes in the diagnosis, prevention, and treatment of macular degeneration, diabetic eye disease, retinal vein occlusions, and inflammatory and hereditary retinal eye diseases. Dr. Tang provides the most current medical therapies including the use of anti-vascular endothelial growth factor agents and laser treatments.