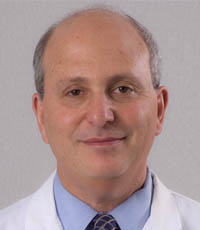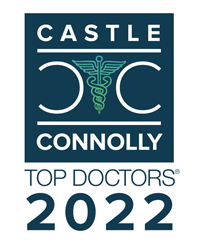 Joseph Jay Levy, MD, MPH is a Phi Beta Kappa, Magna Cum Laude graduate of Brandeis University. He graduated from Tufts University School of Medicine in Boston. He completed his Internship at the Harbor-UCLA Medical Center in Los Angeles and then became a Research Fellow in Ophthalmic Pathology at the prestigious Jules Stein Eye Institute in Los Angeles. Dr. Levy subsequently received a Masters in Public Health at UCLA where he studied Health Care Policy and Management.
Dr. Levy returned to Boston and completed his Residency in Ophthalmology at Tufts Medical Center. After residency, Dr. Levy completed an additional Fellowship in Medical and Surgical Diseases of the Retina at Presbyterian Hospital in Denver where he trained with Drs. William Jackson and Matthew Thomas.
Dr. Levy joined Truesdale Health in 1988. He is a founding partner of the Center for Eye Health. He is the past president of Truesdale Health and has been a member of the Board of Directors at Truesdale Health since 1991. He is Chairman of the Division of Ophthalmology at Charlton Memorial Hospital. He is a founder and on the Board of Managers of the East Bay Surgicenter, one of the largest Ophthalmic Surgicenters in Massachusetts. He was a founder of the Eye Care Group, an Ophthalmology management company.
Dr. Levy is Board Certified in Ophthalmology. He is active in many regional, national and local medical societies. He is a Fellow of the American Academy of Ophthalmology, and a member of the Massachusetts Medical Society, the New England Ophthalmologic Society, the American Society of Retinal Specialists, the American Society of Cataract and Refractive Surgeons, the American Medical Association, and the Fall River Medical Society. Dr. Levy has published in national journals and has presented at regional and national conferences. Dr. Levy started the first Ophthalmic Medical Assistant training program in Massachusetts at Bristol Community College.
He is on the staff at Massachusetts Eye and Ear Infirmary, Tufts Medical Center, Charlton Memorial Hospital, St. Anne's Hospital, Good Samaritan Hospital, Brockton Hospital, East Bay Surgicenter, and Same Day Surgicenter. He is a Clinical Instructor in Ophthalmology at Tufts University School of Medicine.
Dr. Levy specializes in Cataract and Implant Surgery, Diabetic Eye Disease and Diseases of the Retina, Glaucoma, and Comprehensive Ophthalmology.
Dr. Levy has helped improve the care of thousands of patients in Southeastern Massachusetts. He was the first fellowship-trained retinal specialist in the region and was instrumental in bringing laser treatment for retinal vascular diseases to the Southcoast and Brockton communities.